Key Benefits:
Antioxidant

Bone

Digestion

Heart

Muscle

Immunity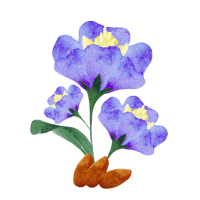 Flaxseed
The "functional food" flaxseed, is one of the best sources of alpha-linolenic acid, an omega-3 fatty acid that supports heart and brain development in your baby. Like all plant-based foods, it is rich in antioxidants that help remove free radicals from the body and a valuable source of dietary fiber.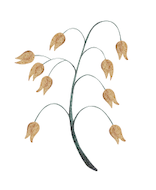 Oats (GF)
Oats are considered an excellent whole grain option for babies as they are rich in minerals, vitamins, soluble fiber and antioxidants such as vitamin A, copper, manganese, zinc and magnesium. The nutrients in this cereal are great for helping brain development, muscle coordination, digestion and promoting strong bones and muscles.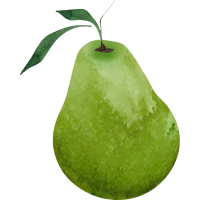 Pear
Easy on the tummy and perfect for gentle digestion. This mild fruit is a good source of vitamin C, vitamin K, potassium and copper - which helps your little one build strong muscles, improve blood vessels, bones and teeth health. Like the apple, it contains pectin; a fiber that nourishes gut bacteria, encouraging your baby's regular bowel movements.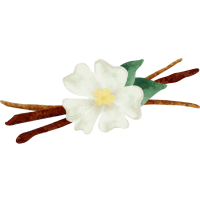 Vanilla
Fragrant and delicious, this popular dessert ingredient actually contains antioxidants, anti-inflammatory, antidepressant and antibacterial properties.
Nutrition
Heating Instructions & Storage
Reviews
Nutrition
Heating Instructions & Storage
Heating Instructions:
Microwave: Tear pouch open slightly along cut line. Place pouch in microwave standing upright. Heat for about 30-40 seconds on medium until warmed through. Transfer to a bowl and serve your precious one.
Stove: Tear pouch open along cut line. Pour contents of pouch into the pot. On low flame heat the ingredients until warmed through. Transfer to bowl and serve your precious one.
Chilled: May serve as is.
Storage:
Keep refrigerated. Once opened, consume within 48 hours.